Bring Your Home into the 21st Century with Professional Home Remodeling Services
By His Hands is a licensed company, owned and operated by a skilled and experienced home improvements contractor, always ready to help customers with full home remodeling services.
Get Free Consultation
Do you ever look at your rooms and remember that the last time you renovated them was in the 90s? Then it is time to hire an experienced home improvements contractor to plan your full home remodeling project.
It happens to all families: their dynamics and needs change, but somehow the house remains stuck in the past. You want a different layout for each room, new colors, and patterns. This is where a custom home remodeling specialist steps in to help you.
Reasons to Hire a Home Remodeling Service Contractor
Many homeowners believe that they can work together with their family to transform their house. They start looking for inspiration online and find examples of modern home décor for each room of the house, but they have no idea how much work a full home remodeling involves and how to keep the entire project financially feasible.
An experienced home remodeling contractor knows how to:
Create an accurate estimate for the works
Select the best suppliers and workforce
Phase the works to complete the entire project in the shortest possible time.
Most importantly, home remodeling service specialists can come up with their own design ideas, which can turn out to be more adequate, affordable, and visually appealing for your available space.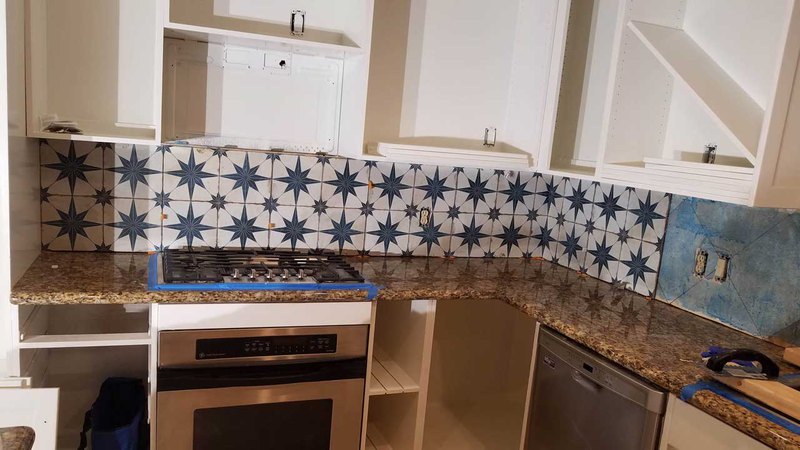 Benefits of Opting for Custom Home Remodeling
A fully remodeled house will have an increased value and curb appeal. Also, you can be certain that the design, color palette, and furnishings will not go out of fashion soon. But more importantly, home remodeling is all about making the available space more functional. Redesigned kitchens will give you more space to arrange a breakfast corner. A clever layout for the living room will allow you to create a small private office, enabling you to work from home.
Hire an Experienced Home Remodeling Contractor!
By His Hands is a company owned and operated by a contractor with 40 years of experience. The company specializes in a complete range of home improvement projects, including home remodeling, for customers living in:
Austin Metroplex
Marble Falls
Georgetown.
Call us now: 512-797-0612!
Services I'm Offering
Maintaining your home and handling minor to major issues such as window replacement, patio covers installation, repair floors, or improving the exterior of your home, can be hard. By His Hands, LLC provides you with highly professional handyman services at affordable prices.
Outdoor and Indoor Shades

Outdoor and indoor shades play an important role in creating the overall aesthetics of a home. By His Hands, LLC understands the need of having outdoor and indoor shades to uplift the overall look of your home.

Sunsetter Retractable Awnings

You can enjoy more time with your friends and family at the patio or deck with high-quality retractable awnings installed. By His Hands, LLC provides you with a free consultation to ask for your awning requirements.
Let's Create Something Together!
Contact By His Hands LLC and I will take care of you
30.293490
-97.704008
30.635324
-97.677717
30.575900
-97.854572
30.578002
-98.257653
30.543575
-98.368600
Austin

Georgetown

Leander

Marble Falls

Horseshoe Bay