Invest in Solar Screen Installation for Your Austin, TX Home
If you want to reduce the amount of heat coming into your home and lower your energy costs, install solar screens on the outside of your windows and doors.
Solar screens are one of the best investments you can make. Unlike some home improvement services, they aren't purely decorative. Solar screens for windows stop heat from coming into your home and they can reduce your energy bills. These exterior treatments are more efficient than awnings, films, and tints since they cover the entire length and width of the glass. However, they don't obscure your view. If you want to make your home more comfortable while improving your energy efficiency, reach out to By His Hands, LLC for top-notch installation of solar screens.
Why You Should Get Solar Screens for Windows in Your Home
Outdoor solar screens for windows are well worth the cost. Not only do they cool down your home by blocking out heat, but they also:
Protect your furniture and other possessions from UV rays
Make it harder for people to see inside your home
Reduce your reliance on air conditioning
Give the windows in your home a distinctive, uniform look
You can get custom outdoor solar screens in a variety of screen and frame colors so you're guaranteed to find a style that fits your home and your personality. Get expert help from By His Hands, LLC when it's time to choose the best solar screens for windows.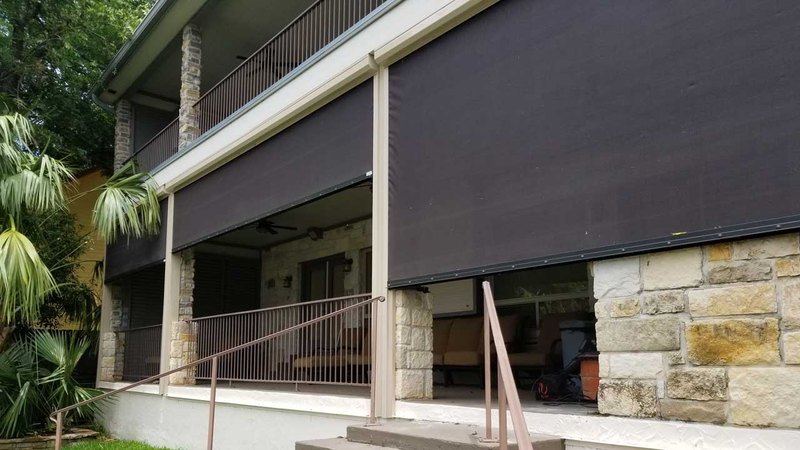 Get in Touch with By His Hands, LLC Today
For a minimal upfront cost, you can reduce your energy usage and keep your living spaces cool and comfortable. You'll find that your investment in solar screen installation will pay off quickly. If you're ready to get your screens, choose a company that provides excellent service and superior workmanship and is committed to the local community - choose By His Hands, LLC.
By His Hands, LLC serves Austin Metroplex, Marble Falls, Georgetown, and other nearby areas.
Get in touch today to chat with an expert and find out the cost of solar screens.
Services I'm Offering
Maintaining your home and handling minor to major issues such as window replacement, patio covers installation, repair floors, or improving the exterior of your home, can be hard. By His Hands, LLC provides you with highly professional handyman services at affordable prices.
Outdoor and Indoor Shades

Outdoor and indoor shades play an important role in creating the overall aesthetics of a home. By His Hands, LLC understands the need of having outdoor and indoor shades to uplift the overall look of your home.

Sunsetter Retractable Awnings

You can enjoy more time with your friends and family at the patio or deck with high-quality retractable awnings installed. By His Hands, LLC provides you with a free consultation to ask for your awning requirements.
Let's Create Something Together!
Contact By His Hands LLC and I will take care of you
30.293490
-97.704008
30.635324
-97.677717
30.575900
-97.854572
30.578002
-98.257653
30.543575
-98.368600
Austin

Georgetown

Leander

Marble Falls

Horseshoe Bay